Well, you asked for it yesterday, so I made one for you. Enjoy!
These are perfect for cute-ifying a school snack time treat. Or perfect to pull out on the airplane  – to keep little hands and minds occupied for an extra 5 minutes. You're welcome, but you're on your own for the rest of the flight.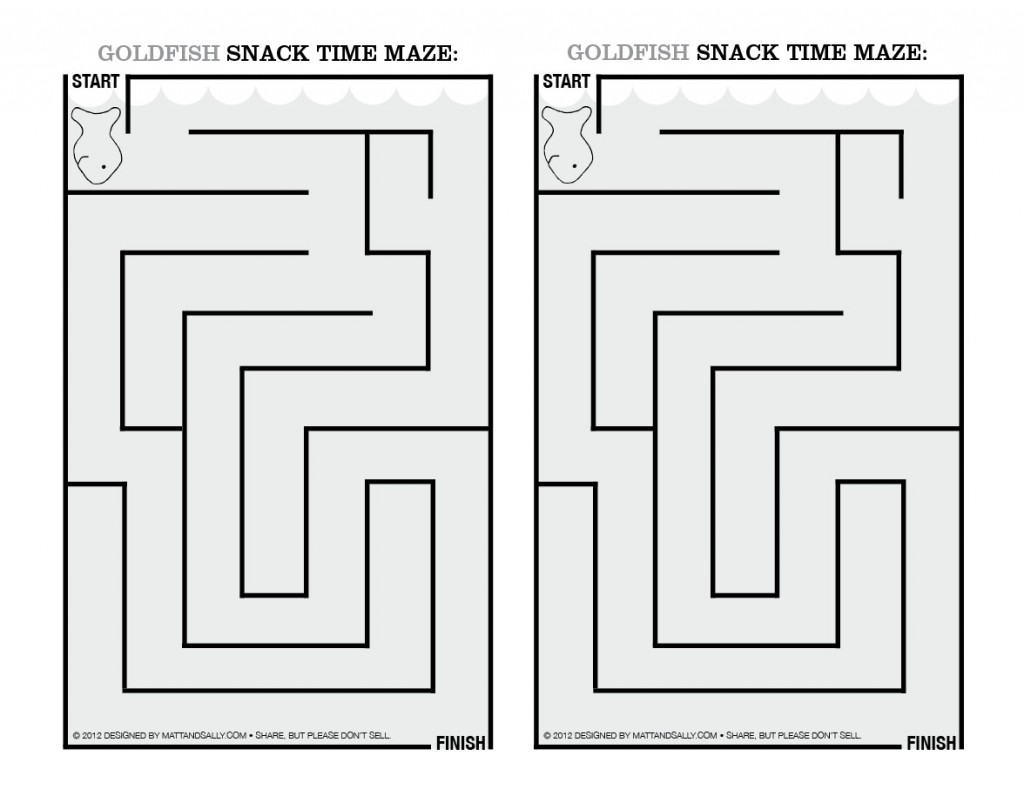 Download here: GoldfishMaze
There are 2 per page: 8.5 x 11 paper
( Francis, George and Sam- when you grow up, this one is for you to download with your kids. It's the one dad made with his scrawly lines and handwritten letters: GoldfishMazeDAD ). I like this one better, too.